I don't know if there could be any better gift for a zombie fan than any of these action figures (or all) showing our favorite Marvel superheroes zombified. Yes, we're talking about zombie versions of the Incredible Hulk, Spiderman or Captain America. They're gritty, they're scary and they're rotten. Amazing!
They'd look freakishly great sitting on your desk, or watching over your bed from your shelf… but they'd also make great little ornaments to theme-up the room for a zombie party. (Of course, if you're having a zombie party, I highly recommend using Escape Room Z as your 'main event'. It's a printable zombie escape room game that is just super fun. You can read all about my experience with the game here.)
All these three zombie versions of the popular superheroes are available for purchase from Amazon and you can check them out by clicking on the links below. I also attached pictures to show you how incredible these zombie action figures are.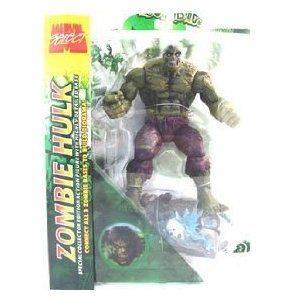 Designed by Marvel Toys and sculpted by Dig Deep Entertainment, Zombie Hulk combines an endless hunger with decaying flesh as only a zombie can.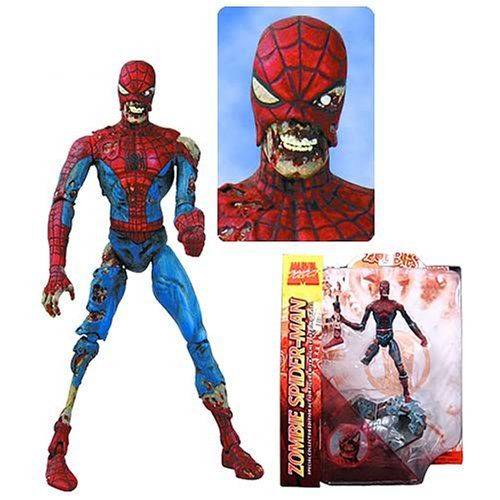 7-inch tall action figure features decaying flesh, exposed bone, and removable limbs.

Zombie Captain America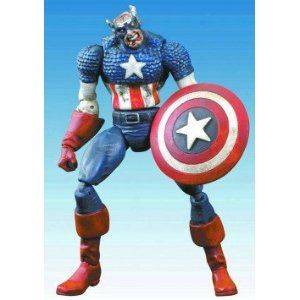 Decaying flesh, exposed bone and removable skullcap: this is Zombie Captain America!
Make sure you get these as the supply lasts! A perfect gift for you if you're a zombie freak or for anybody who loves zombies (if he or she is also a Marvel fan, then you hit the Jackpot!)