Not only that coffee turns most of us from almost-zombies in the morning to fully functioning grown-ups, but it can also be used as an excuse to show your love for zombies and the zombie genre, no matter if you're silently hoping that a zombie apocalypse will become real, or you just enjoy you zombie books, movies or TV series. Either way, we have done the research and found some of the most awesome zombie mugs out there which will turn drinking coffee into an even more pleasant routine.
These zombie coffee mugs are great as gifts for those who are fans of the walking dead (and I'm not only talking about the TV series here), so we've got you covered.
They'd also work really well to theme-up a zombie party, like the zombie escape room party we played the other weekend. (You can read our review here, or go check out the Escape Room Z game for yourself here)
And if you like zombies too, there's no shame in getting one or three of these mugs for yourself. We have 13 to choose from – this is a lucky number in the world of zombies!
So let's not waste any time and let's check out below the best zombie mugs that money can buy. It's time to start drinking your daily coffee with style!
Magic Zombie Mug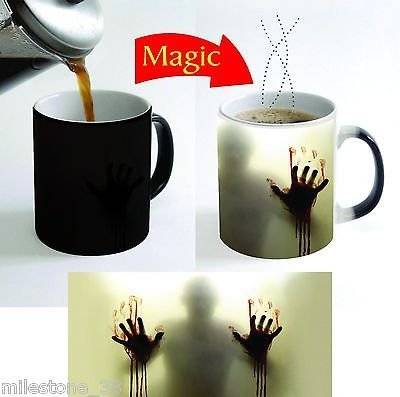 Another awesome product that uses a bit of magic: the otherwise bland, black mug changes into this awesome zombie mug when hot liquid is poured inside. This heat reactive coffee mug is perfect as a gift, in my opinion – especially for somebody who isn't expecting the surprise! Let them enjoy the magic zombie mug, one of the best on our list!
Click here to buy it on Amazon
Shrunken Head Zombie Mug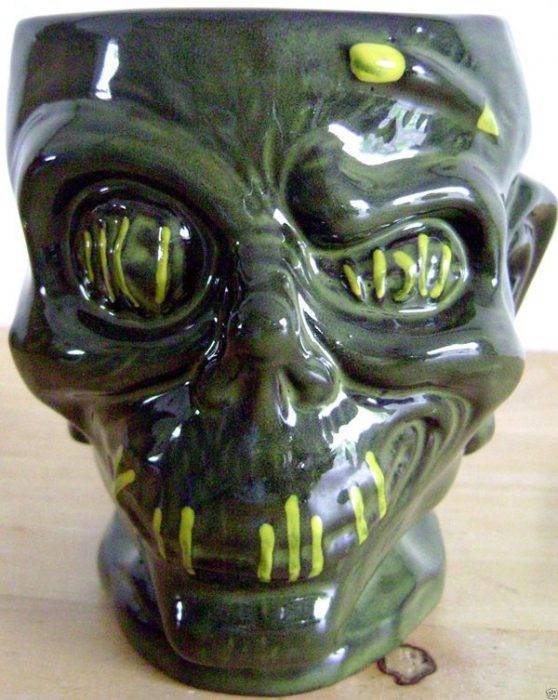 The level of detail here is simply amazing, and this zombie mug looks awesomely terrifying. It's the most expensive item on our list and I am sure that few people would actually spend that much money on a coffee mug, but if you are ready to pay the price, it's absolutely awesome!
Click here to buy it on Amazon
Zombie Head Coffee Mug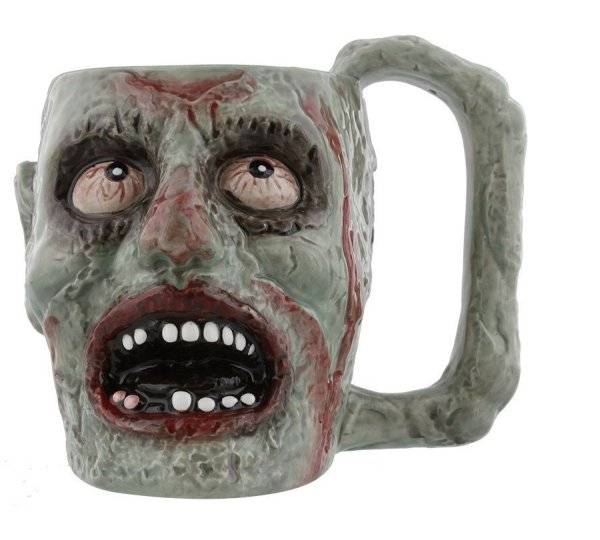 Another great design with a zombie that looks, in my opinion, funny instead of scary. Of course, opinions vary and what matters the most is that this coffee mug is of really high quality, made of ceramic and it's pretty large. Plus, it comes with a large handle so that even the largest (or clumsiest) hands can get a good hold of it.
Click here to buy it on Amazon
Oliasports Ceramic Zombie Mug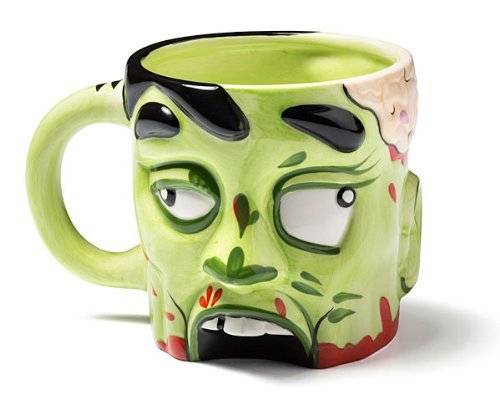 I am not really sure why some zombies are associated with the green color, but if you think that's the suitable tone, then you'll love this ceramic mug. Large and funny, this is perfect for your daily coffee or tea.
Click here to buy it on Amazon
Horned Zombie Head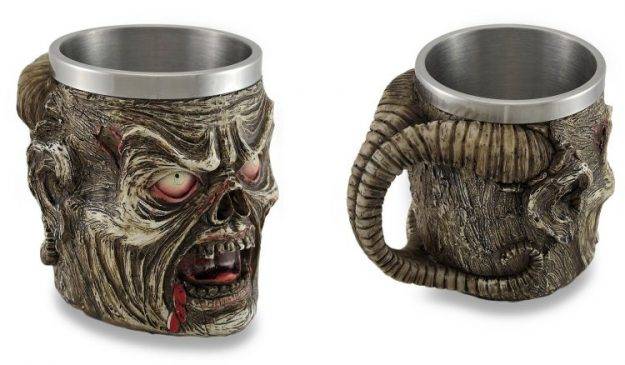 This mug is also terrifying, which is an added bonus: just looking at it will instantly awaken you! The level of details is extremely high here and you can't help but love the handle. The interior of the mug is made of stainless steel, while the zombie itself is cold cast resin. Beautiful!
Click here to buy it on Amazon
Infected Zombie Grotesque F
Keep Calm And Kill Zombies Mug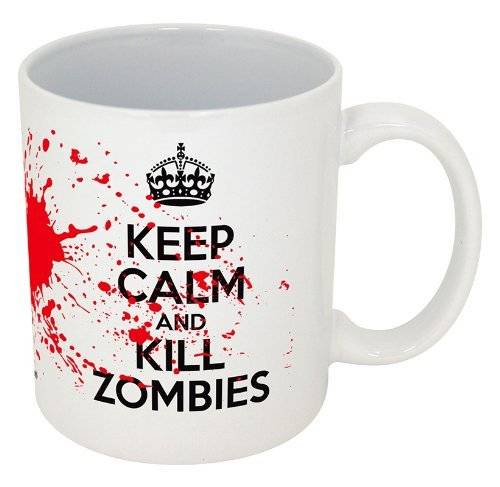 Well, you can't have a proper list with a reference to the classic "Keep calm and…" meme. This one is here for the zombie fans who want something that's both funny and nice.
Click here to buy it on Amazon
Zombie Molded Mugs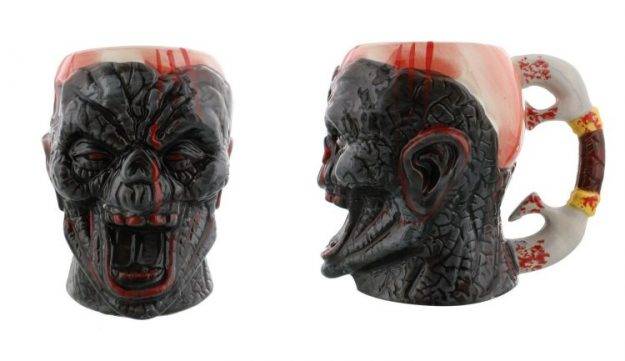 Oh, my! This one's beautiful too! Scarier than the most on this list, but beautiful nevertheless. I can just see myself drinking a super black coffee out of this mug, while listening to classic, hardcore rock at maximum volumes. Or you can just gift it to somebody who would appreciate that!
Click here to buy it on Amazon
Love Zombie Mug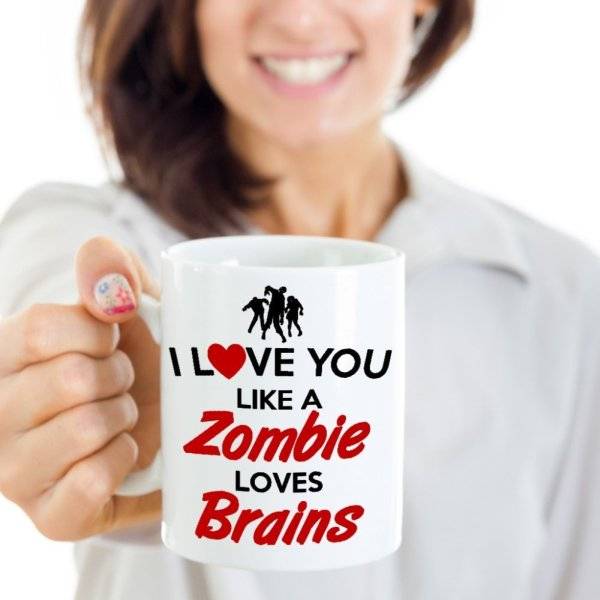 Another mug that makes for a perfect gift, especially if your soul mate actually loves zombies. If not, it's time to start doing so!
Click here to buy it on Amazon
Goth Evil Zombie Mug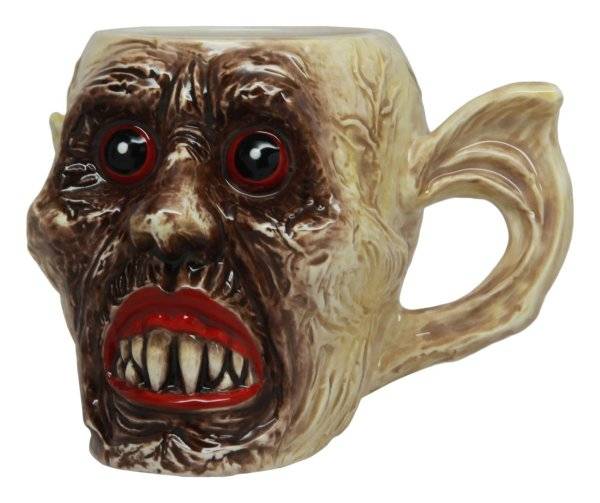 To be honest, I'd say that this is a vampire – or a vampire zombie at most, but the description says that it's just another brain-eating walking dead. This is not exactly my style, but some people might appreciate it. Especially since you simply can't ignore that scary stare!
Click here to buy it on Amazon
Rotten Zombie Coffee Mug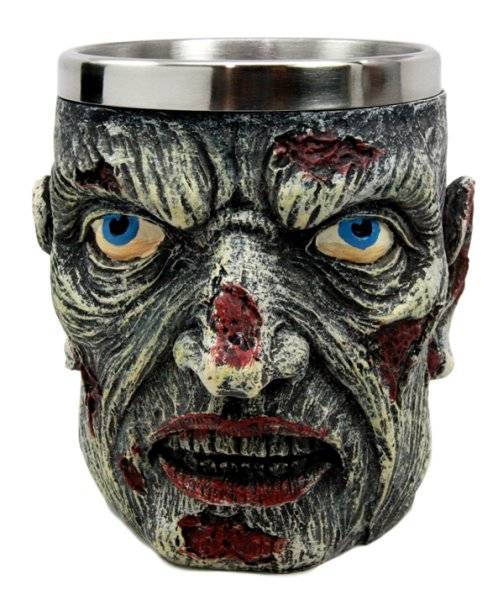 Fortunately, there's no smell of rot included in the package! All that you get is a beautifully crafted, large mug. Just like a previous product that we've listed here, this one has a stainless steel interior and is hand painted!
Click here to buy it on Amazon
Zombie Apocalypse Mug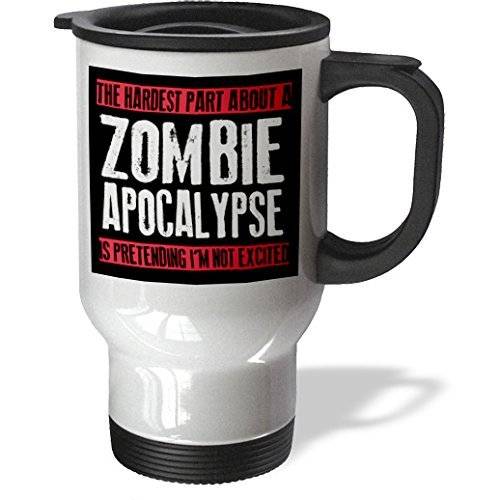 Well, I am sure that the message on the mug would apply for many zombie fans out there. Apart from it, we're getting a mug that's easy to carry around and it's made of stainless steel. So, the right person could even use it as a weapon in case a zombie apocalypse actually hits the planet!
Click here to buy it on Amazon
These would be our recommended zombie mugs for fans of the genre. You'll see that your coffee (or whatever you drink there) will taste even better once your mug arrives.