I think that you are, just like me, a huge fan of zombie fiction. One great thing about this addiction is that we have enough authors who are constantly producing zombie novels to satisfy our needs for zombies. Even better is the fact that zombie fiction is getting better and better each year, with extremely talented writers debuting or switching to this genre.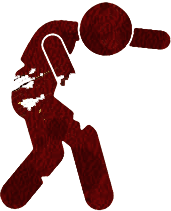 I know that finding good zombie novels to read – especially new ones from relatively unknown authors (but also well established ones) – is difficult and, if you are like me, you have probably spent more than once some money on crappy books. Well, that should no longer be the case as I am here to share with you the best of the best and we're starting our recommendations with eight great books for zombie fans. So let's not waste any time!
Ghost Run – J.L. Bourne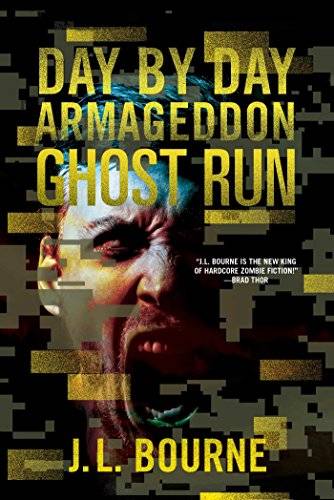 The most popular entry on our list for sure, this is the fourth book of a well known and beloved series (the Day by Day Armageddon series). Day by Day Armageddon: Ghost Run continues the story of the previous books in the series, meaning that if you haven't read the previous ones, you might have some trouble with some of the elements – but trust me, it's worth catching up with the story! Here's what happens in Ghost Run:
In a desperate bid to survive as hordes of bloodthirsty undead now dominate the ravaged U.S. population, a Navy commander discovers an incredible secret about the pandemic in this fourth novel in the acclaimed Day by Day Armageddon series.
Task Force Phoenix may be humanity's final hope, and the narrator's agonizing decisions could mean living one more day—or surrendering to the eternal hell that exists between life and death.
Click here to purchase Ghost Run by J.L. Bourne on Amazon (Kindle or Paperback)
Beyond the Barriers: Ghouls – Timothy W. Long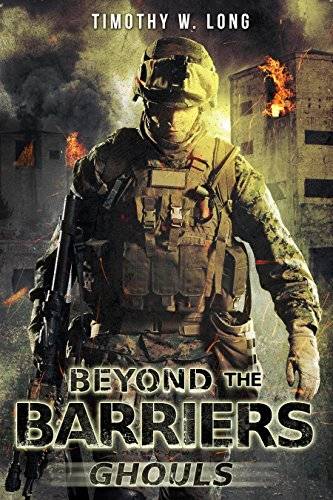 You probably know Timothy W. Long's work already, as we produced some great zombie books like the Z-Risen series (bonus: a free copy of Z-Risen: Outbreak is included in this book, so you're shooting two rabbits with a single, inexpensive purchase). Set in the same world, Beyond the Barriers: Ghouls tells a great story and keeps you entertained from the first page to the last. Action-packed, smartly written and following a line I personally love in zombie novels, this book won't disappoint! Here's a synopsis:
Erik Tragger had managed to survive a world gone mad. With a truck full of refugees, escapees from the ghoul camp he helped burn to the ground, he searches for his scattered friends. When word reaches him of Katherine's last known location, he sets off in pursuit.
Surviving will not be easy. The cities have been overrun by the dead and there are few people he can trust. Upon stumbling on a horrifying location that may lead him to Katherine, he becomes trapped, with little hope of escape. Lucky for Erik there are two men who may be able to help. Jackson Creed, and Joel Kelly.
Click here to purchase Beyond the Barriers: Ghouls by Timothy W. Long on Amazon
Dawn of the Apocalypse – TW Gallier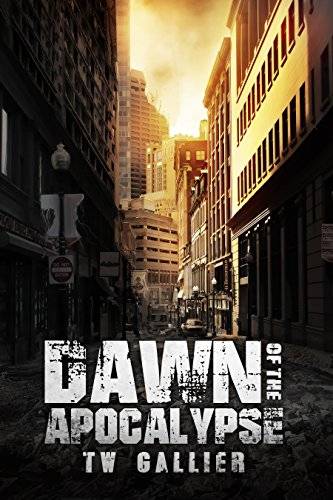 Gallier is a relatively new author of zombie fiction, but he already managed to create a great post-apocalyptic universe in his Total Apoc series. This book takes place in the same universe, and is an action-packed adventure through the undead hordes. Fast paced, well written and totally enjoyable! Here's the short story:
Roger Gilley is an ex-Airborne soldier on a business trip to Washington, DC when a combination terrorist/rogue nation attack is launched against the US. America is hit with a double whammy of nukes and bio-agents. The nation's anti-missile defense shield stops most of the ICBMs, but no system is perfect.
The bio-agent proves insidious and spreads fast. By morning hordes of enraged "infected" swarm across the land. Roger is desperate to get home to his wife, Jenny, and their pre-teen children. Finding himself more than halfway across the country, Roger begins his long, arduous journey home to his family. Two other ex-soldiers join him to escape the suddenly tyrannical Feds. Roger, Mike, and Charlie have no idea the hell America has become until they face the roaming savages and insatiable zombies wandering the land.
Click here to purchase Dawn of the Apocalypse by TW Gallier on Amazon
Black Virus – Bobby Adair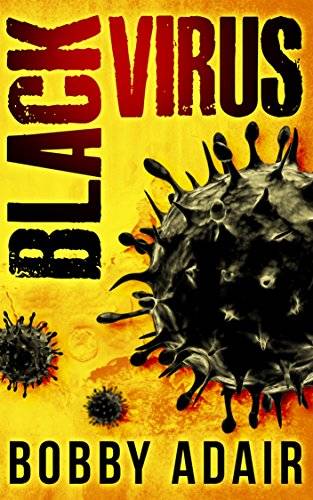 Bobby Adair is best known for his Slow Burn series (which is a truly epic experience!), so his fans should know what to expect from Black Virus. This is the first book of a new series that shows a lot of promise and it deals with one of the most enjoyable moments for zombie fiction readers: the beginning of the z-apocalypse.
Alienated in a world where he doesn't fit in, Christian Black survives because he's different. Then the virus came, and made the world turn different, too.
Now people are dying by the million. Food supplies are short. Riots are blazing through the streets, and Christian's only goal is to keep his family alive. But safety lies far from the city, and just getting out will be tougher than anyone knows.
Click here to purchase Black Virus by Bobby Adair on Amazon
Counter-Zombie Warfare – Jason A Beauchemin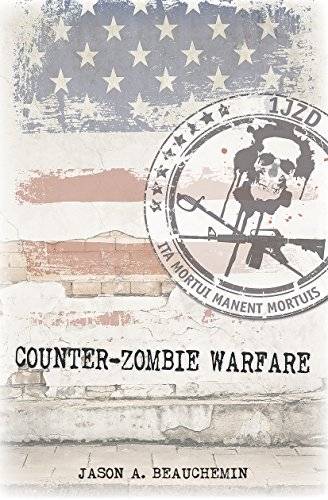 If you like the military aspects of a potential zombie apocalypse, Beauchemin's debut novel's got you covered and comes with a treat: Counter-Zombie Warfare brings an interesting story to the genre, a military presence that tries to cover up the whole thing. Intense, gritty and clearly written by somebody with solid military backgrounds, this is a great debut novel from an author we'll hopefully hear more about! Here's the book's plot:
Life isn't easy for counter-zombie troops. The undead take some getting used to. Regardless of who zombies were before… men, women, children… they're all disease-spreading cannibal corpses now. The only cure is two bullets to the brain. Zombie outbreaks occur all the time all over the world. Deployments are nonstop. Downtime is almost a fairy tale. They can only truly relate to each other and their fellow troops disappear way too often. Some get transferred or discharged. Some get killed in action. Some die by their own hand. But the zombie apocalypse is real.

Click here to purchase Counter-Zombie Warfare by Jason A Beauchemin on Amazon
The Harbinger – Keegan Kennedy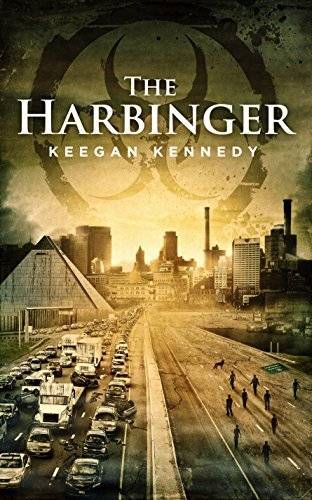 An interesting read that starts a bit slow but builds up quickly into an epic read, it tells the "virus" story really nicely and with some fresh ideas in the genre. Here's how things stand in the book:
Primarily set in the American city of Memphis, four loosely-connected strangers, caught up in their lives, find their worlds annihilated by the swiftly-moving plague.
Alex Connelly is a wealthy, young executive, living an idyllic life with his pregnant wife, Madison. Kirk Foster is a self-absorbed aging gay man, desperate to hang onto his youth and sex appeal. Meredith Brinkley's on-going war with breast cancer takes a turn for the worse, and she faces an impending double mastectomy. Logan King is a closeted baseball jock, playing for a minor league team while coming to terms with his true identity. And only together will they survive…
Click here to purchase The Harbinger by Keegan Kennedy on Amazon
The Enduring: Stories of Surviving the Apocalypse – Nicholas Ryan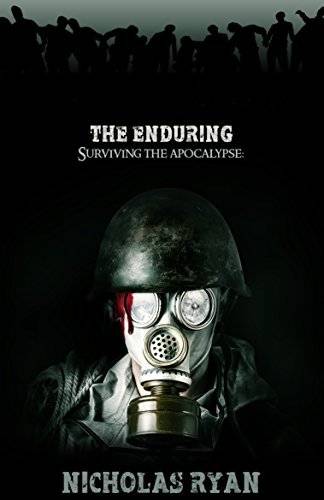 A bit of World War Z in terms of approach, this one's another great read that tells the stories of various people after the zombie apocalypse. A must read! Here's the book's synopsis:
America's rise from the horror of the Apocalypse is the stories of her survivors; the men and women who refused to submit, the stoic determination of a proud resilient people who stood fast and fought back in isolated pockets and in small bands until the undead were purged from the world. These are the stories of America's real heroes who won back the land from the infected, and never gave up hope.
Click here to purchase The Enduring: Stories of Surviving the Apocalypse by Nicholas Ryan on Amazon.
Quarantined: Graphic Novel – Michael Moreci & Monty Borror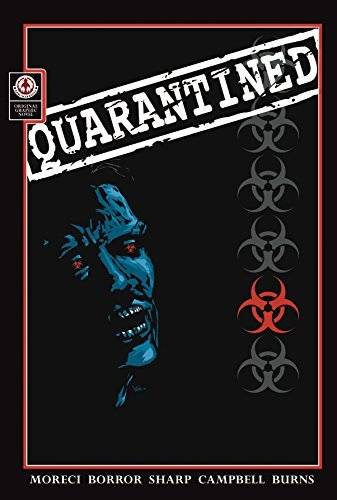 Although I am, strangely, not a huge fan of comics and graphic novels, I think that some of our readers are. If that's your case or you simply want to try out a new take on the genre, read Quarantined: a graphic novel written by Michael Moreci and illustrated by Monty Borror, telling a nice story. Make sure that you look inside the book before purchasing to make sure that the illustrations fit your style. And now here's the plot:
In a small town in Michigan's Upper Peninsula, a virus turns nearly every resident into a vicious killing machine. A group of uninfected is trapped within the town, abandoned with dwindling resources. These survivors must fight against the infected, as well as the paranoia growing between them. Sparked by a mysterious stranger, the survivors dig into the town's secrets as they hatch their escape—yet none of them are prepared for what they discover.
Just be warned, this one isn't on Amazon, so it may take a bit of digging to find it.
Of course, these are just my suggestions. I hope you will enjoy them all and don't forget to share with us any title that you love!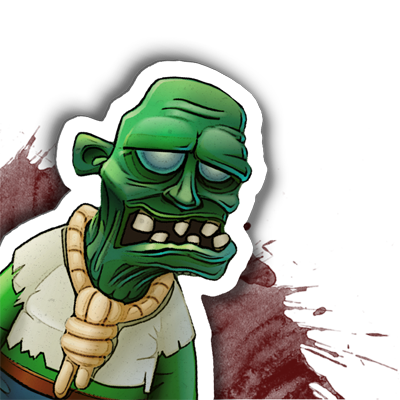 Don't read yourself into exhaustion though, maybe take a break to have a little adventure with other people. I recommend trying Escape Room Z – it's a printable zombie escape room game that is surprisingly fun. You can read my playthrough of the game here.
Make sure to check out all of my other awesome book recommendations here – there are some really great reads you'll love here:
7 More Epic Books for Zombie Lovers
Top 10 Zombie Books You'll Love
Another 10 Epic Zombie Books for Diehard Fans
Even More Epic Zombie Books for Avid Adventurers