Here, I'm continually sharing with you my personal list of the best zombie books, books that zombie fans will love to read and some that even those that are not big zombie fans will enjoy as well. With each month seeing hundreds of new zombie novels launched on Amazon, it's very difficult to select just a bunch – the top ones – and I try to do that for you. Although I might miss some really good books, at least I save you from going through all the poorly written novels out there.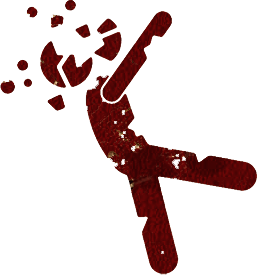 My friends and I keep saying that 90% of the new zombie books out there are not worth reading. So why spend your money? Check out our list and you'll have 10 great novels to read this month. So let's not waste any time and let's check them out – read on!
The Fire Sisters – A.G. Henley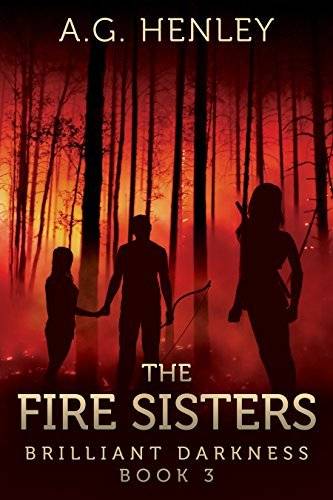 This is the third book in the Brilliant Darkness series and it's a novel that doesn't focus as much on the zombies as some would love, but it's extremely well written, action packed and thought provoking, so I couldn't just leave it out of the list.
The novel continues the story: Fenn and Peree join a small search party led by rival Kaiya, the one person who stands a chance of finding the children thanks to her mysterious past. As they travel away from the safe waters of Koolkuna and into the Scourge-infested wilds, Fenn endures Kai's scorn, her subtle designs on Peree, and the squabbling of the group, but nothing in her life so far has prepared her for the fierce warrior women who will steal others' children to preserve their own existence–the Fire Sisters.
While the Fire Sisters is a great read, it's unfortunately gone out of print. If you can track down a copy, make sure to read it!
Twisted World: A Broken World Novel – Kate L. Mary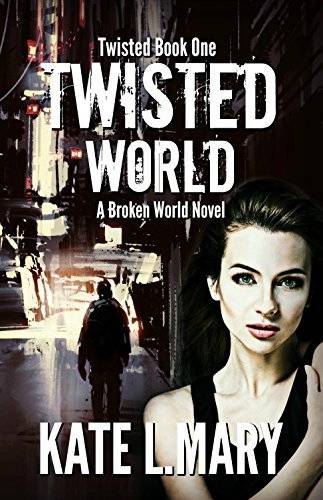 Twenty years ago a deadly virus swept the globe, ravaging the population. People died and came back as monsters, and through the tragedy that rocked the world survivors were born. Megan James is the product of survivors. Her parents crossed hundreds of miles of dangerous countryside to reach Atlanta, and the promise of a real future.
Now, two decades later, Meg is facing a crisis of her own. Her father has vanished and is presumed dead, and her mom is teetering on the edge of insanity, but all Meg really wants is to return to the safe world she always thought she was living in. Only Atlanta isn't everything her parents thought it would be. The slums have grown and corruption is rampant, and despite the promise of democracy the new government has been slow to change. Through it all, the only consistency seems to be the zombies. Decayed and barely more than skeletons, there is no reason they should still be moving. But they are.
You might be familiar with the author from her previous series, Broken World, to which this new series is connected. However, you don't have to read the previous series in order to take on this new one, so just check it out.
This book too, has dropped off the radar. Amazon isn't stocking it, but I'm sure somebody has it!
Zombie Nation – Samantha Warren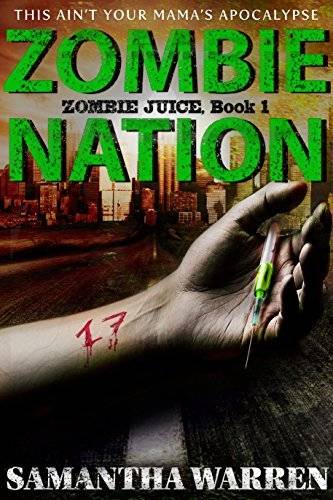 This is not your typical zombie novel as it mixes zombies with a coming of age story. Kinley was only six when the apocalypse began. She spent the majority of her life in a walled, zombie proof town. But when a convoy comes to visit, she'll learn that not everything inside the walls is safe. A book that starts slow, but picks up quickly and you'll get to love it. Here's an excerpt from the description:
I wasn't there when the world ended. I didn't see the body wash up on the shore. I didn't know the first victim. But like everyone else, I suffered through the aftermath. The zombie apocalypse wasn't an instantaneous destruction of the whole North American continent. It didn't hit like a tornado and decimate the nation in one fell swoop. No, it was more like a massive wave on the ocean, rolling along, slow and steady, but ultimately unstoppable.
Click here to buy Zombie Nation and start reading right away!
Stand and Deliver – Garth Ono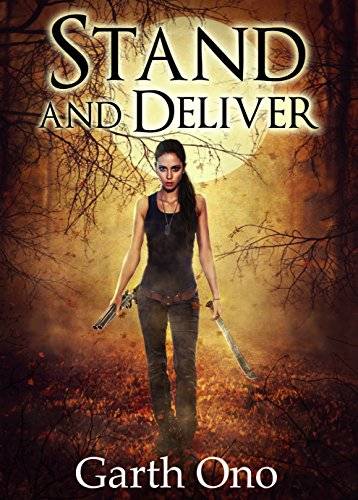 You don't have to take this book too seriously, and you'll be just fine. A crazy mixture of zombies and vampires, with a lovable heroine and over the top deliveries (like a zombie biting her crotch early on in the book), this is a novel that fans of the genre will really enjoy! Here's a quick description of the Kate Brokenshire Zombie Slayer Adventure Book 1:
Slaying zombies for a living is way harder than it seems. You'd think Kate's career counselor would've suggested something a little better like hairdressing or receptionist. But no… She actually loves her job as a slayer, but the money could be better. Maybe that's why she lets the sheriff talk her into going after a vamp that crossed over from the Zombie Lands to terrorize her quaint hometown of Tennyson, Illinois. Big mistake!
Click here to buy Stand and Deliver.
Zombie Theorem: The End Game – James Wallace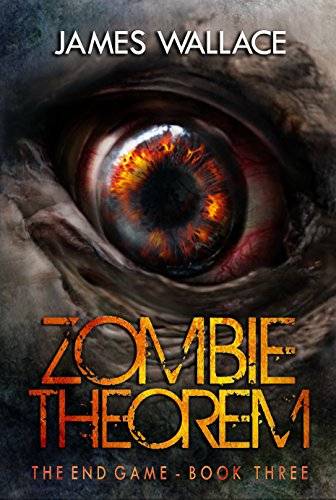 Dan has rescued Julie and has been reunited with his dad, but in the end he lost so much more. After waking in a military hospital he learns of his injuries and the loss of his little Angel. His body and faith will be tested. Will he ever be free of the scourge and have a normal life again? Will he be able to rally his troops and find a possible cure? With his best friend Brian by his side and his SWAT family standing squarely behind him he will be become the leader that he never knew he could become.
This is the third book in the series, providing nail biting action just like the previous ones. Will Dan survive? There's only one way to find out:
Click here to start reading Zombie Theorem: The End Game.
Lizzie Borden, Zombie Hunter – C.A. Verstraete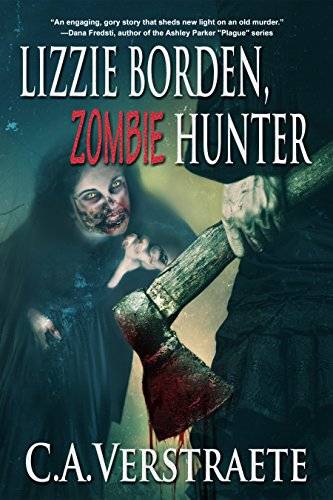 One hot August morning in 1892, Lizzie Borden picked up an axe and murdered her father and stepmother. Newspapers claim she did it for the oldest of reasons: family conflicts, jealousy and greed. But what if her parents were already dead? What if Lizzie slaughtered them because they'd become zombies?
Even though I prefer more modern settings for the zombie apocalypse, this remains a really enjoyable read and a nice change in the end if all you've been reading lately are zombie novels set in the present time.
Unfortunately, Amazon doesn't stock this one, so you'll have to find it elsewhere.
Knights of the Dead – I.J. Smith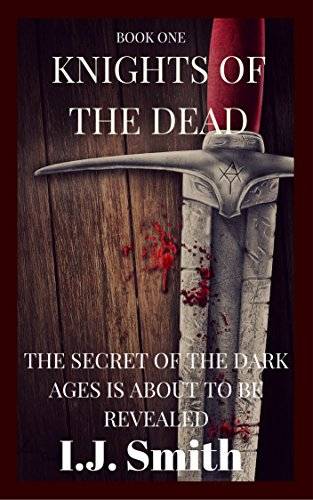 Well, if you start with zombies in the history books in the novel above, why not continue it with some action set in medieval times?
Long ago there was a period of time known as the Dark Ages. Finally the truth of those years are revealed. Will the Zombies rule or will The Knights win the war?
Although this book is pretty slow and it has its problems – at least in my opinion – it was still one of the better reads of the month and hopefully the next ones in the series will get better and better! So click here to read Knights of the Dead!
Season Of Decay – Michael W. Garza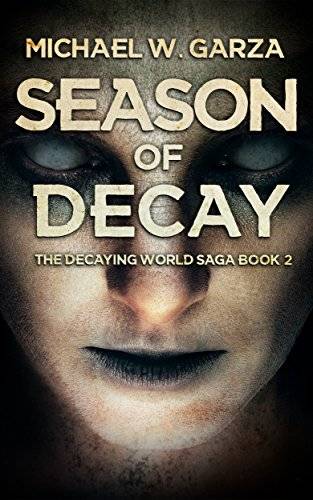 Our world decayed and a new world arose from the ashes of the old in this second book in the Decaying World Saga.
The Canaan tribe formed from the ruins of their oppressors, struggling to build a new world for themselves, challenged by the rise of a threat within and a familiar foe at their doorstep.
Mia's position among the tribe has put her at odds with Rowan and their former way of life. Rowan is determined to strike out on his own, but his loyalty to Mia has become a constant battle. The lives of all the members of the Canaan tribe hang in the balance as the council struggles with a path forward. A horde of the dead push toward Canaan driven by the infected, and Mia must choose between the people she loves and the tribe she has sworn to protect.
I know you're getting sick of me recommending 'dead books'…. but a good book is a good book, whether Amazon stocks it or not!
A Place Outside The Wild – Daniel Humphreys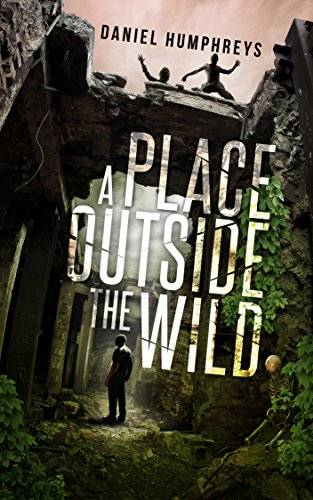 Eight years after Z-Day, the surviving remnants of mankind face the unknown. The fences and walls kept the ravenous undead at bay until they wasted away. A once overwhelming foe has turned feeble and weak, and a world gone wild seems ripe for reclamation.
An interesting approach to the genre, a solid story and intense action – all these are the ingredients you will find in this book and these will be some of the reasons that will keep you reading until the end. And then – you won't be disappointed! Click here to download this book.
The List – Michael John Grist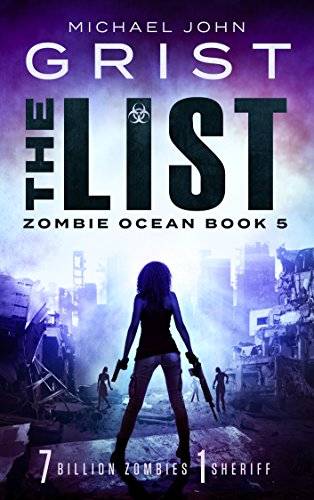 At five years old Anna survived the first zombie apocalypse, but lost her father. At fifteen she survived the second, but lost even more. She won't allow a third. She has a list of the 11 remaining bunkers. She has the skills to take them down. But the bunkers have a secret, and won't go down without terrible, world-shaking fight. Who will survive?
The fifth book in the Zombie Ocean series, The List delivers as expected. We have great action scenes, a lot of gore and plot twists to keep us entertained. All in all, a great book!
So this would be my list of recommended titles – we have a nice mixture of standalone releases and books that are part of a series. Until this month, I tried to only recommend brand new books, but I decided that it's not a good choice since there are indeed some amazing series out there getting regular releases as well.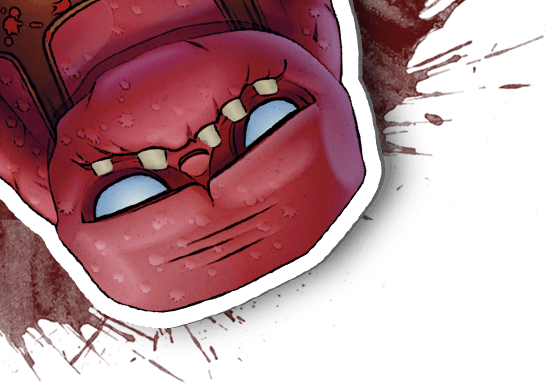 If you're ready to take a break from reading, then I'd recommend you try out a printable escape room game, specifically, Escape Room Z. I played this for a weekend game night and loved it! You can read my playthrough of the game here.
And Make sure to check out all of my other awesome book recommendations here – there are some really great reads you'll love here:
7 More Epic Books for Zombie Lovers
Another 10 Epic Zombie Books for Diehard Fans
Even More Epic Zombie Books for Avid Adventurers