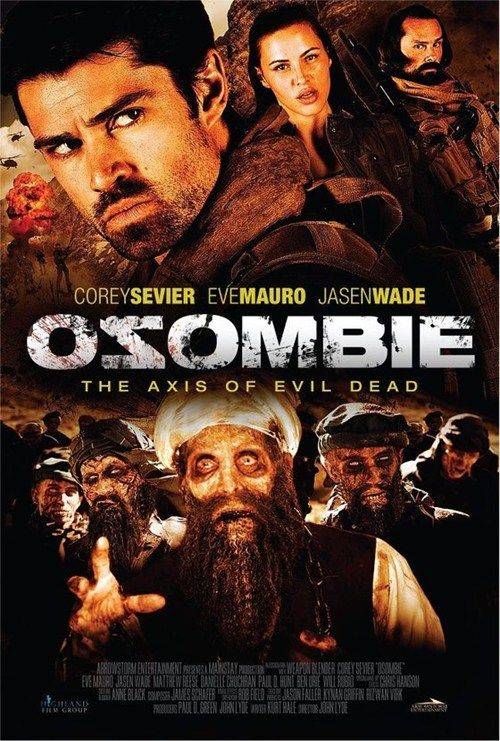 'Woo! A zombie movie with Colin Farrel!' – this is what I first thought when I stumbled upon Osombie: The Axis of Evil Dead, an upcoming independent movie that is looking for financial support on Kickstarter (a great place to find all sorts of very promising projects, by the way).
Something was not making sense though and after looking closer at the trailer and the details, I realized that Osombie: The Axis of Evil Dead is not actually starring Colin Farrel, but Corey Sevier, a guy that totally looks like the Colin.
The good thing is that this made me look closer and pay a bit more attention to Osombie: The Axis of Evil Dead and I realized that it looks a lot better than most of your indie and usually crap zombie movies: despite it's hilarious and kind of stupid premise – Bin Laden is coming back from the dead as a zombie and he has to be killed… again together with his army of zombie terrorists, Osombie seems like a very solid project with good special effects, intense atmosphere and some really good looking zombies. I am surprised.
The film has already been shot and edited, but extra money is needed for post-processing, so if you think that the Osombie: The Axis of Evil Dead trailer below indeed looks great (I sure did!) make sure to chip in a few bucks at least. Now check out the trailer, it's AWESOME!
What do you think?