Well, if the zombie apocalypse will come right now and you would have to team up with some celebrities, probably they wouldn't really be the celebrities you wanted (sorry, Chuck Norris fans!).
I have stumbled upon this great birthday game that tells you the team of celebrities you'd be part of in the case of a zombie apocalypse. Check out the image below to decide what your team would look like: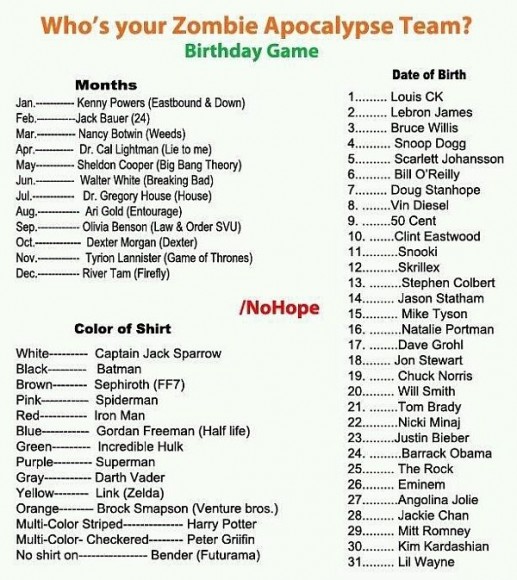 I would have a really hardcore team, actually, since my team of zombie apocalypse survivors would be with Olivia Benson, Kim Kardashian and Sephiroth.
What about you? How would you survive the zombie apocalypse?