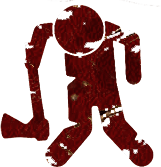 Just like always, I am here to share with you the "must read" novels for zombie fans all over the world. All the books that I'm recommending here can be read on Kindle, with some having Paperback editions available – and they're all amazing!
This time, we do have some great titles, some extremely original zombie novels as well as highly anticipated new books that fans of zombie fiction will love (for example, Mark Tufo and Nicholas Sansbury Smith have brand new novels for us). Even more, for fans of Nicholas Sansbury Smith's Extinction Cycle series, there were a lot of books written by other authors set in the well known universe, so we can consider it a huge treat. Only two of these books made it on our list because the competition was insane to pick our top 10, but you can definitely try a few more as there are some gems left out for you to discover.
Well, these being said, let's not waste any time!
1. Extinction Aftermath – Nicholas Sansbury Smith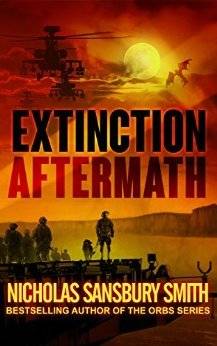 The sixth book – and the conclusion of – the Extinction Cycle is here and, as I told you already, it has spawned a bunch of great releases in the same world. In this final book of the series, Captain Reed Beckham and Dr. Kate Lovato are settling into a new life on Plum Island. Across the country, the adult Variants have all been wiped out and the juveniles are on the run. But survivors soon realize there are other monsters left at home. And they may be human.
This book is not available on Amazon any more, but if you can find a second-hand copy online or at a dusty bookshop, then I highly recommend giving this one a go.
2. Zombies vs Robots – Joe Cautilli & Marisha Cautilli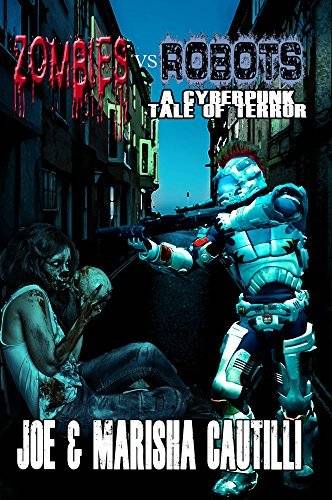 The title of the book is enough to make you want to read it and you'll love it just as you love the similarly insanely paired movies by SyFy. Surprisingly, the book is not completely over the top and has some really believable and lovable characters and a really nice story. A pleasant surprise overall:
"A family and their friends frantically battle legions of zombies in a major American east coast city. This family has one advantage, and that is its ability to innovate new technologies, including robots, to increase their chances of survival. Through the use of the robots they are able to reclaim some of their lost world, but zombies are not their only worry. Other survivors are often just as dangerous. Finding sources of food and water prove to be equal and ongoing challenges for them. Follow their movement through joy and despair as they seek to live just another day."
3. Wither – Amy Miles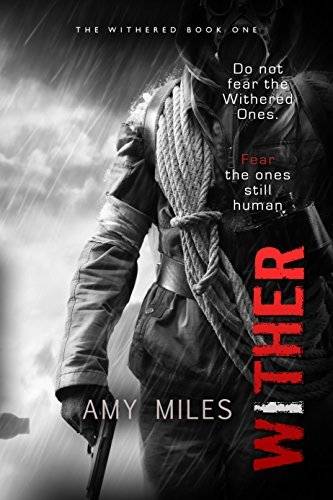 A brand new series in the making. Definitely a series you'll want to read and I'm sure we'll see the sequels listed in my future articles. Here's how things go in Withered, a book where all sorts of wrongs happen:
"After an epidemic swept across America like a biblical plague, the government leapt into the fray with the release of a new vaccine—but what was meant to bring salvation to the survivors instead brought damnation. Mutations began within days of the drug's release and the Withered Ones were born—those neither alive nor dead. They walked the streets, unblinking and unaware. And they were starting to evolve."
4. Extinction Cycle: Extinction Trippin' – Mark Tufo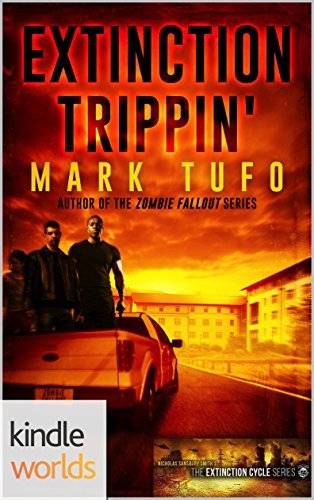 Mark Tufo has a (really short) treat for us in the Extinction Cycle universe created by Nicholas Sansbury Smith. It's Mark Tufo with his great writing style, a great story overall and the characters we love from his series. A win, but way too short!
"Man's extinction is on the horizon and it's up to four people torn from their own world by unseen forces to do their best to make sure that doesn't happen. Follow along as Michael Talbot, part-time prepper, along with his best friend BT "Big Tiny" and the anti-hero Mrs. Deneaux are pulled into another realm, seemingly spun from the mind of the ever stoned John the Tripper in a desperate bid to right what has gone wrong."
This book too has unfortunately fallen off the edge of the world it seems. If you can find it, read it and don't let it go!
5. Rain Must Fall – Deb Rotuno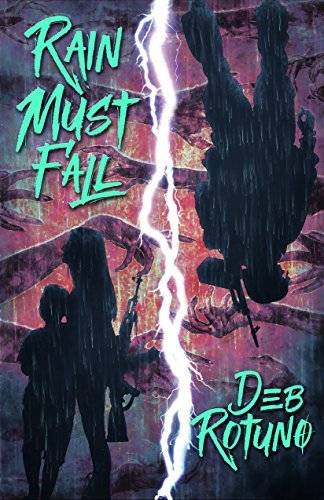 Jack Chambers was all the way across the country—separated from his family—when life as he knew it came to a screeching halt. A virus straight out of a horror movie has been unleashed, turning friends, neighbors, and family members into a walking nightmare. Jack must fight to make his way back home to his wife and son from Florida all the way to Oregon in a world that is determined to kill them all.
Sara Chambers considered herself to be a strong-minded military wife and mother. When her husband is called away for temporary duty, she never thought that her quiet, small-town life would be turned upside down. Following her husband's frantic instructions, Sara must protect their son, Freddie, and the last remaining members of the small town of Sandy, Oregon, and get them somewhere safe, get them to the one place Jack told her to take them—their cabin at Clear Lake.
You classic zombie tale, something I can never get enough of! Click here to start reading now.
6. Dead City – Sean Platt & Johnny B. Truant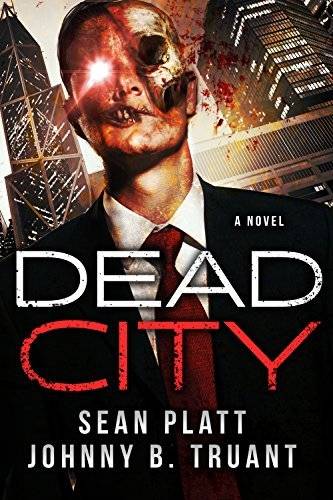 A great take on the zombie genre combined with some world class storytelling. The result is a surprising, gripping novel. Here's how the story goes:
One bite used to be the difference between life and death… until biotech giant Hemisphere developed Necrophage — the drug that stopped the zombie plague in its undead tracks. But quick solutions often come with steep consequences. The Sherman Pope virus is no longer a death sentence to the infected, but only if they receive treatment in time. Clarifiers must decide who will be treated and who is turned out into the Yosemite Preserve to turn feral and be hunted for sport.
Amazon has taken this book down from their website, but if you can find it online, it comes highly recommended.
7. Blood Memory, Book 9 – Perrin Briar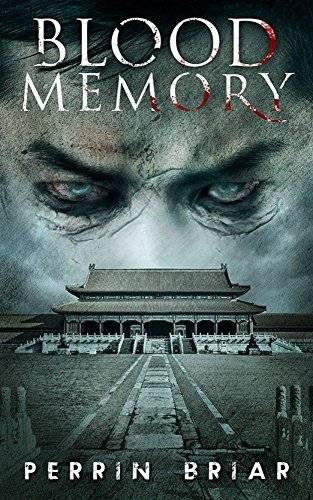 The ninth and final book in the Post Apocalyptic Horror Series by Perrin Briar is here and you'll love the conclusion! I know that 9 novels sounds like a lot for those who didn't get a chance to read the series yet, but you'll do yourself a favor if you start reading it. Here's how things go in Blood Memory, Book 9:
"Tim is trapped in his own consciousness, his comatose body protected by Jordan. Fang is beating on the door to Tim's inner Fortress, close to discovering where Jordan is hiding his body. Gaining entrance to either will seal Tim's fate, as well as that of the world. But a secret is lurking about Fang that propels the survivors onto their final expedition: to defeat the all-powerful Wei. They must race against time before he becomes the Master Overlord and claims the world as his own."
Unfortunately, this one too has become a victim of time, and 'fallen off the shelf'. If you can find it, read it!
8. Humanity's Hope: Camp H – Greg P Ferrell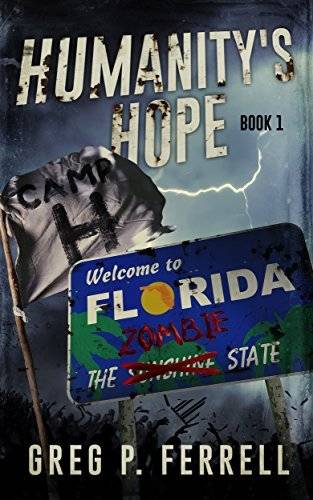 Even though I've seem better writing in my zombie books and this novel could surely use some extra proofreading, there was something about it that I loved. It's clearly just the first in a series, as you are still left with many unanswered questions and a ton of characters that deserve more page time and development, but at the same time, it's pretty entertaining to read. You should skip it though if you can't stand typos, minor grammar errors and other text-related problems. Here's how things go:
"Mankind has always worried about the end of its days and that time has come in the form of a Zombie plague. A group of friends have banded together to create a safe haven they call Camp H, for hope. They are unaware of approaching danger on two horizons that will take them to their limits to survive. One among them may hold the key to humanity's salvation."
Click here to get the book now.
9. The Book Of Riley: The Final Path Home – Mark Tufo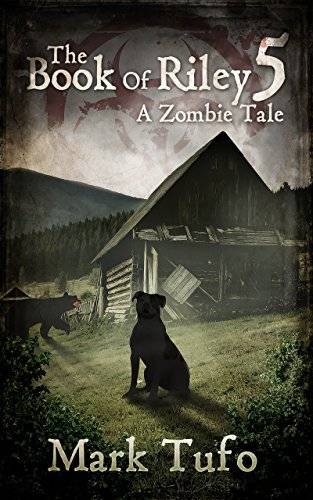 Book five, and the last chapter in Mark Tufo's brilliant series about the survival adventures of Riley, a fearless American bulldog. Yes, we have two Mark Tufo books this month and, even they're both shorter reads, they're awesome and we can consider them a great treat for all zombie fans out there! Here's how to conclusion plays (no spoilers):
After being separated from her pack and left for dead, Riley, a fearless American bulldog, teams up with an unexpected ally on her quest to find the final path home. Together they face the harshness of the wilderness, the rage of the "deaders", and the murderous intent of the "two-leggers". Sometimes, man is far from a dog's best friend.
Click here to download this book.
10. Extinction Cycle: Lost Valley – Walt Browning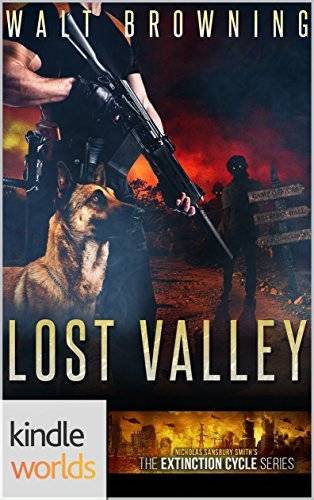 We round things up with another novel set in Nicholas Sansbury Smith's Extinction Cycle, a brilliant book about survival in the early days of the apocalypse. Here's a bit more about what you're going to get:
"John Eric Carver and Shrek are a retired Navy SEAL war dog team, now living in the mountains outside of San Diego. Both man and dog thought their life was now settled, finding peace on the forty acre ranch they had moved to. But life, and a mutated virus, changed all that. Now, they had to survive the infection that was consuming the world. Taking refuge in a near-by Boy Scout camp, he leads a group of teens and their parents as they are forced to deal with infected creatures that were rapidly consuming the world."
Great choices all around, and I can only hope that we'll keep on getting just as many quality releases to read!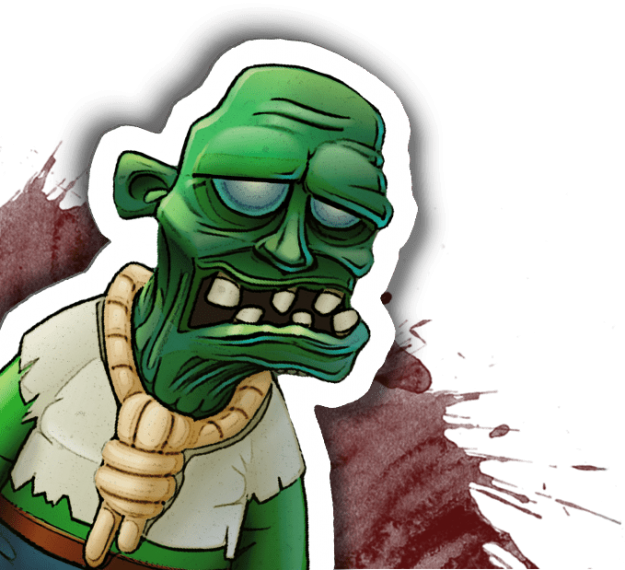 If you're looking for something a little different, I highly recommend giving Escape Room Z a try. It's not a book, it's a printable escape room game I played with my friends the other weekend, and we had a blast! You can check out my playthrough of the game here.
And Make sure to check out all of my other awesome book recommendations here – there are some really great reads you'll love here:
7 More Epic Books for Zombie Lovers
Top 10 Zombie Books You'll Love
Even More Epic Zombie Books for Avid Adventurers