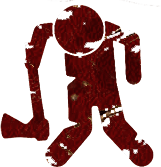 We're back! If you missed our last post on the topic, check out all the other zombie board game goodness here – great zombie board games.
We have checked and played probably every zombie board game on the market – or at least most of them – in order to be able to share our findings with you.
It's true that the offer is still not that varied, but we do have a lot more options and great board games that we can play today than we did a few years ago, as you will see in today's article. So without further ado, let's check out the best zombie board games for you to play!
Escape Room Z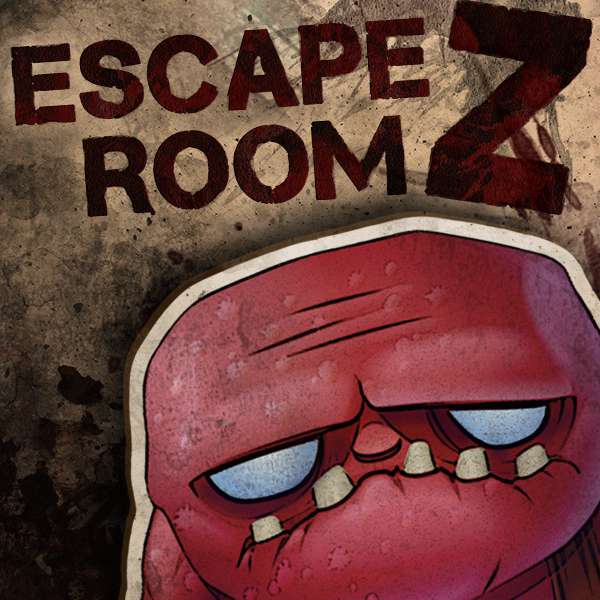 This is technically not a board game, but I'd say it's even better!
Escape Room Z is a printable escape room game made by Lock Paper Scissors. True to the spirit of escape rooms, Escape Room Z is a challenging puzzler that takes a team of 3-6 people up to one hour to solve (you could play it with just two, or even by yourself, but you'd have to be pretty clever to solve all the puzzles in time!).
The aim of this whimsical, but challenging game is to recover your pizza, unlock the gun cabinet, and escape the zombie horde before they can devour you, and your pizza, whole! (of course, the game works even better if you order a real pizza as a prize…)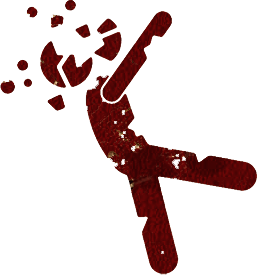 This makes for the perfect main event of a zombie party, or for an excitingly novel zombie game night – because it's also completely customisable, and scalable to any number of players.
If you're looking for a new experience beyond traditional board games, I can't recommend Escape Room Z highly enough. Want more info? You can check out my playthrough of the game here.
Escape Zombie City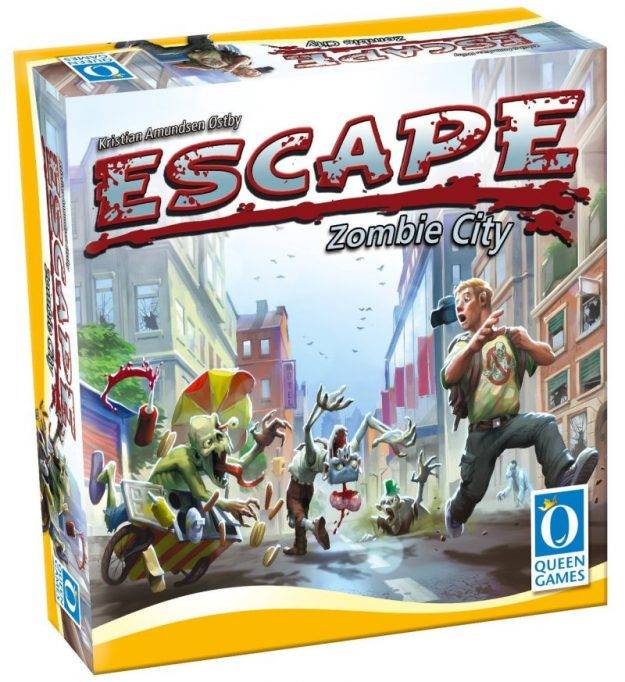 We're starting with a very casual zombie board game, more suitable for family play, those new to board games in general or those who are not too hardcore about this type of games. It's a fast paced game with pretty interesting mechanics: you have 15 minutes to escape the zombie infected town, and you'll do so by rolling dice and playing in real time (so there are no turns or anything). Although things can be fun this way, it is pretty chaotic at times. However, even at this fast speed you still have interaction with other players and the game is usually more fun than not. Still, consider it as a light, casual game for the family. If you want something more complex or grittier, look at the other titles on our list.
Either way, you can definitely give it a try: click here to find out more & buy the game.
Zombie Fluxx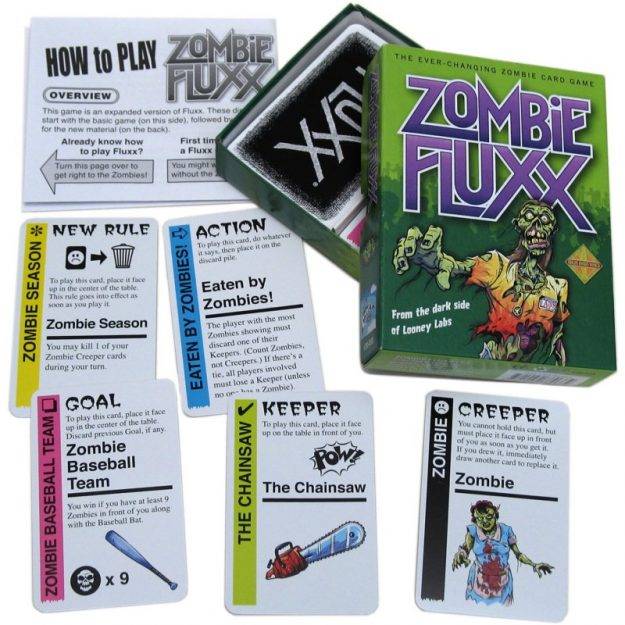 Zombie Fluxx is the zombie uprising card game with ever-changing rules, one game that will most likely be enjoyed and appreciated by non zombie fans as well. It's fast and easy to learn and cards have simple, comic-book styled drawings and are pretty durable. This is a cooperative type of game for 2-6 players who struggle together to find the cure for the zombie pandemic and stop the zombie apocalypse. Each game lasts about 30 minutes and it's very fun. Zombie Fluxx comes with a Board, Showing The World's Major Cities, 7 Role Cards, With Matching Pawns, 6 Research Stations, 6 Wooden Markers, 96 Disease Cube,s 48 Infection Cube,s 59 Player Cards, Reference Cards And Rulebook.
A good party game overall (and not only): Click here to order your copy now!
Dead Panic
Another cooperative zombie board game, I consider Dead Panic a family friendly game which might seem a bit familiar to those who played Castle Panic (since it's made by the same company). Although similar, it has new mechanics and a nice zombie theme: players work together to survive in a cabin that's attacked by zombies. Ranged weapons let you attack from a distance, but if the Zombies break through the walls, you will have to fight them hand-to-hand and there's a nice fighting mechanic the game comes with. A very fun game and simple as well: a bit on the light side, but it's worth trying out if you're looking for something new!
Click here to buy it or find out more.
Zombies!!!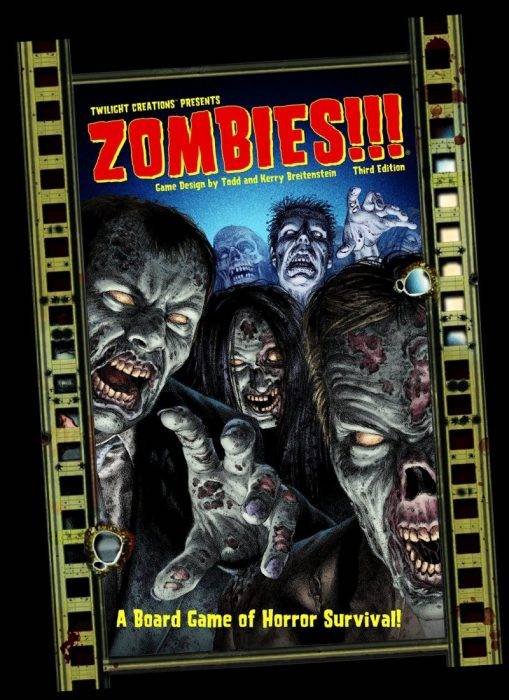 This is already a classic, a game that has been featured on our list of best zombie board games a few years ago. This game puts you in the middle of the action as you try to escape the ever advancing zombie horde. Players must use a combination of wits and brawn to be the first to the heliport and certain escape. The only problem is, the zombies are everywhere, they appear to be very hungry and your opponents would really prefer if you didn't escape. Games can last up to two hours and the base game can be played by up to 6 players. There are numerous expansions available, which is even better in my opinion. A great, fun game!
Click here to buy it or find our more about Zombies!!!
City of Horror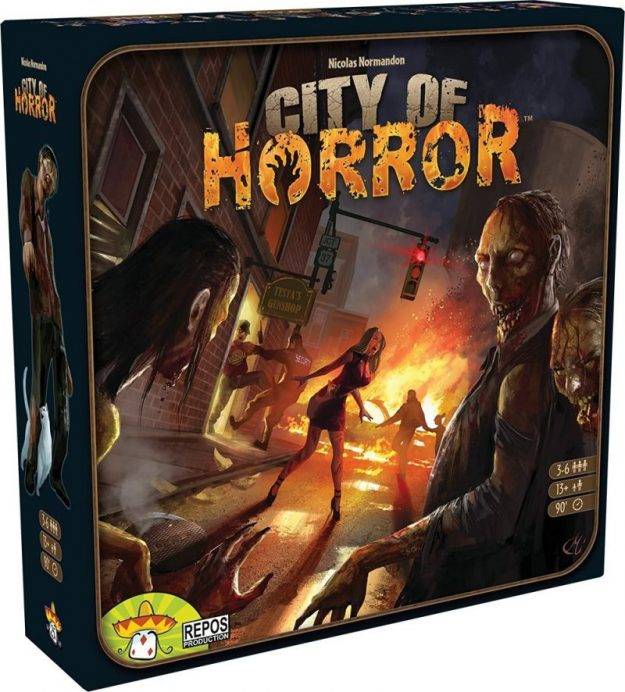 Not your regular zombie game, City of Horror is a game where diplomacy, strategy and negotiation skills count more than fighting abilities. Actually, there will be very little fighting (compared to what you'd expect from a zombie survival game, at least), but this doesn't mean that we're dealing with a bad game. On the contrary! Each player controls multiple survivors, trying to keep them alive – and for that you will need the support of other players. Yup, expect a lot of bickering around during the game – but that's what makes it even more fun.
This is a game for 3-6 players which lasts about 90 minutes. Click here to buy it and find out more.
Last Night On Earth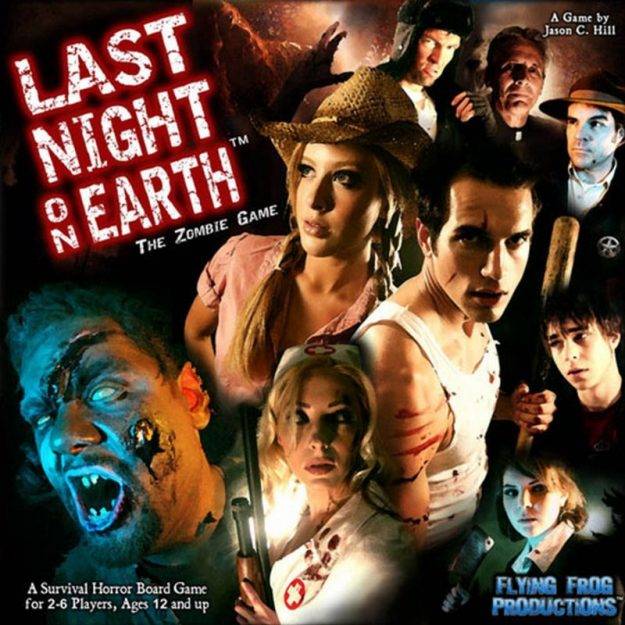 Another game that was featured on our list a few years ago and one that I still love playing just as much as I did back then. A modular board game that can be played by up to six players and lasts between 60 and 90 minutes, Last Night on Earth offers a truly cinematic experience to players: as the Heroes, you will be fighting against the hordes of zombies to make it through the night or, if you prefer, you can play as the enemy and do your best to stop the heroes. The game comes with several scenarios that change the game so replay value is really high, making it one of the best zombie board games you can buy.
So don't waste any time and click here to check it out!
Dead of Winter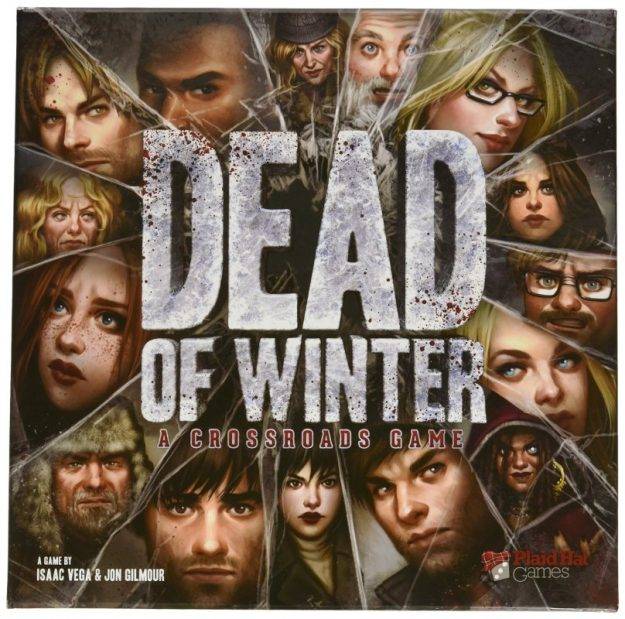 An amazing game, one that hasn't been launched for a long time and one that probably few zombie fans or board game geeks have played. But you don't have to miss it as it's absolutely amazing! In this game, you are part of a colony of survivors and work together with others to stay alive, while also having a secret personal objective which you must complete in order to win the game. This is a brilliant addition and something that makes the whole game even more fun than it is! It's a story-centric game about surviving through a harsh winter in an apocalyptic world. The survivors are all dealing with their own psychological imperatives, but must still find a way to work together to fight off outside threats, resolve crises, find food and supplies and keep the colony's morale up. For 2-5 players, each game lasts about 1.5 hours.
One of the best games I've ever played! So do yourself a favor and click here to buy it & play it ASAP!
Zombicide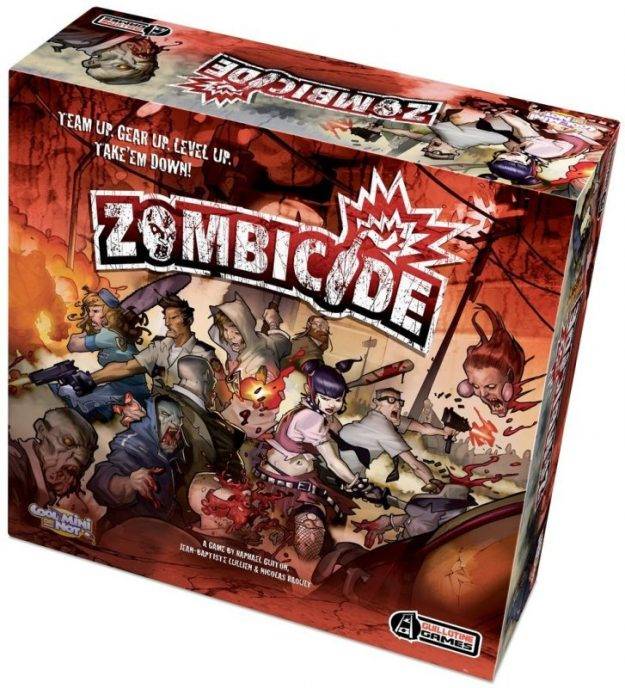 Considered by many the best zombie board game, Zombicide is indeed extremely fun and high quality, also offering you the option to purchase a bunch of expansions to improve the experience. The best part about it is that it can also be played as a single player game – but up to 6 total players can enjoy it. Zombies in Zombicide are controlled by a simple AI system, dictating they must chase after the closet living thing or the loudest spot on the board. This lets players become fully immersed in the game as they search for new equipment, trick zombies, set traps and make daring escapes. A really fun game that can take anything between 20 minutes and a couple of hours to play, depending on the board you choose.
Click here to buy & find out more about this game.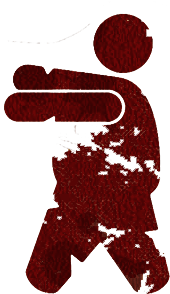 So these would be our recommended zombie board games to play this year – and for the years to come! We have some more casual games at the beginning of the list, and really solid, deep and advanced games towards the end. Although I had fun playing them all, if I were to suggest just one and pick my favorite, this time it would be Dead of Winter – so make sure you buy it no matter what!