Zombie with a Shotgun started as an amazing web series that took fans of the zombie genre by surprise. You can check out some of the episodes on the official Youtube channel in case you haven't done so already and you will surely be pleased with what you'll see!
But Zombie with a Shotgun became so popular over the years that work on a feature film started and it's expected to launch sometime this year. And in order to keep us as hyped as possible, they've launched a website for the entire franchise. You can check it out here, with more details about the web series and the feature film, for interesting artwork and behind the scenes stills and even Zombie with a Shotgun swag in case you're liking what you see so much that you need to own a piece of it.
The upcoming film is described as "that zombie film where all the rules we know about zombie films go right out the window".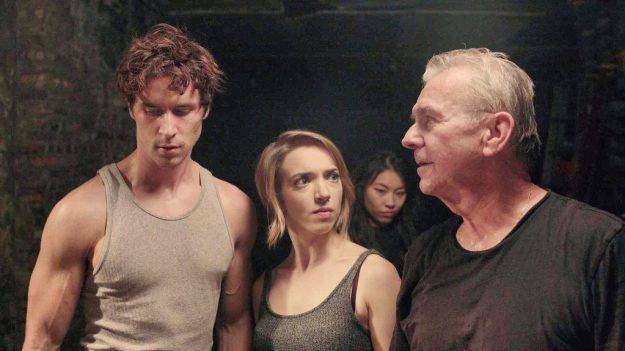 The movie tells the story of Aaron (played by Braeden Baade) who is on the run with Rachel (Kathryn Kuhn) and fighting for survival against zombies and humans alike. Aaron has been bitten, but for some reason remained stuck in a transition phase and the zombie virus didn't get the chance to fully turn him into a walking dead. But it gave him some special abilities, one of them being the power to communicate with other zombies. Sounds pretty interesting and, even though this is a low budget indie flick, it's extremely interesting.
There's a lot of stir around the project too – there's also a comic book series developed around the project and this one has the potential of becoming one of those cult classics. It's coming slowly, like a classic zombie – but it's those classic zombies that we really love and make the wait worthwhile!