Well, if the zombie apocalypse will come right now and you would have to team up with some celebrities, probably they wouldn't really be the celebrities you wanted (sorry, Chuck Norris fans!).
I have stumbled upon this great birthday game that tells you the team of celebrities you'd be part of in the case of a zombie apocalypse. Check out the image below to decide what your team would look like: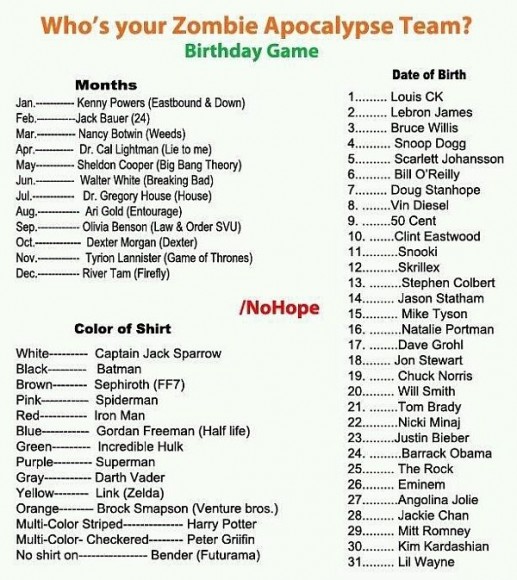 I would have a really hardcore team, actually, since my team of zombie apocalypse survivors would be with Olivia Benson, Kim Kardashian and Sephiroth.
What about you? How would you survive the zombie apocalypse?
This fun little game could make a great ice-breaker for a zombie party. Of course, the main event would be Escape Room Z – the printable zombie escape room game that is absolutely thrilling! I played it for a game night one weekend with my friends, and we all loved it! Check out my game playthrough for yourself here.